Biography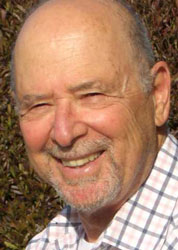 SUMMARY OF RESEARCH CAREER:
1. FORMATION OF HALLUCINATIONS (1964-69). Studies of the interaction of psychological and neurobiological processes in forming visual hallucinations led to a new theory of conscious representation. A theory of personal space was evolved and empirically validated.
2. CONTROL OF CONSCIOUSNESS IN STATES OF STRESS (1969-76). Studies of intrusive thinking led to a theory of how psychological traumas were processed. Using a new method and experimental designs, a series of studies of normal and psychiatric subjects confirmed the model. Field and clinical trials delineated stress response syndromes.
3. POST TRAUMATIC STRESS DISORDERS AND BRIEF PSYCHOTHERAPY OF STRESS SYNDROMES (1976-present). A clinic for treating stress response syndromes was established. This led to empirical identification of criteria for the new diagnosis of PTSD and the official acceptance of this diagnosis into the psychiatric nomenclature in 1980. Delayed stress response syndromes in Vietnam veterans were predicted and then found. Having reliable modes of diagnosis and new methods for symptom tracking over time, we developed systematic inference methods for analyzing information structure and change (configurational analysis). Understanding change processes led to a new brief treatment. It was then possible to demonstrate the effectiveness of the brief therapy. A system for case formulation was based on research results. A cognitive-behavioral-dynamic integration led to a new treatment manual. A new diagnostic category of Complicated Grief Disorders was empirically derived.
4. PERSONALITY AND STRESS: NEW STATES, PERSON SCHEMAS AND CONTROL PROCESS THEORIES (1983-present). Criteria for histrionic and narcissistic personality disorders were developed. Studies of processes of change led to new measures and methods for inferring unconscious meaning structures. New empirical studies were conducted on how personality features combine to form symptomatic reactions to traumatic events, and how reactions to these events can modify personality and lead to post traumatic growth. Treatment for childhood trauma-induced histrionic personality disorders was evolved. Study of response to anticipated future dire risks disclosed by genetic testing has contributed, as have studies of clinical change processes, to new theory on identity revision and development of higher levels of integration of personality.
5. POST-STRESSOR GROWTH: STUDIES OF THE PSYCHOLOGICAL IMPACT OF GENETIC TESTING FOR RISK OF CANCER AND HUNTINGTON DISEASE (1996-2000). Studies of resilient coping and how it can be facilitated.
---
Selected Awards:
Strecker Award, Institute of the Pennsylvania Hospital, Best Contribution to Clinical Psychiatry by a U.S. Investigator under 50, 1977.
Royer Award, Best Contribution to Psychiatry or Neurology, by Regents of the University of California, 1977.
Foundation's Fund Prize, given for psychiatric research by the American Psychiatric Association, "for his distinguished contribution to an understanding of the psychological processes following serious life events, and of the adaptive changes facilitated by psychotherapy," 1980.
Pioneer Honor, for work defining psychological stress symptoms, the diagnosis of Posttraumatic Stress Disorder, and research evolving its treatment. From the International Society of Traumatic Stress Studies, 1983.
Distinguished Psychiatrist, American Psychiatric Association, 1984.
Florey Honor Lecturer, University of Adelaide, Australia, 1987, for work on trauma.
Outstanding Achievement Award, Northern California Psychiatric Society, 1989.
Samuel G. Hibbs Award, the best paper, "A Model of Mourning: Change in Schemas of Self and Other" - American Psychiatric Association, 1990.
Distinguished Life Fellow, APA, 2000.
Lifetime Achievement Award, International Society for Traumatic Stress Studies, 2004
---
Undergraduate education:
BA with highest honors, UC Berkeley
Postgraduate education:
MD with highest honors, UCSF School of Medicine Psychiatry
Residency UCSF Psychoanalytic Training San Francisco Psychoanalytic Institute.
Fellow, Center for Advanced Study in the Behavioral Sciences, Stanford University 1984-1985, 1994-1995.
Fellow, Rockefellar Center for Advanced Study, Bellagio, 1993.
»